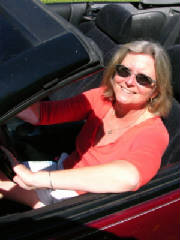 Brighten your editorial pages with the sunshine of tropical locales and the glowing prose of prolific travel writer Chelle Koster Walton. Long-time contributing editor for Caribbean Travel & Life magazine and author of ten guidebooks, Chelle knows her way around the warmest destinations. From her home and office on Sanibel Island, Florida, she covers family travel, culture, adventure, spas, resorts, dining, shopping, and other topics for which your readers thirst.
Other credits include USA Today, Los Angeles Times, Tampa Tribune, Dallas Morning News, St. Paul Pioneer Press, US Airways Magazine, Bridal Guide, FamilyFun, Miami Herald, Arthur Frommer's Budget Travel, Endless Vacation, Alaska Airlines, American Eagle Latitudes, and FoxNews.com. She reviews restaurants for the Naples Daily News group.
Chelle, mother of one and wife of one (so far), has authored or co-authored the following: Fodor's Bahamas Gold Guide and Florida Gold Guide, The Sarasota, Sanibel Island & Naples Book, Fodor's In Focus: Florida Keys, Sanibel & Captiva Islands Essential Guide iPhone app, The Adventure Guide to Tampa Bay & Florida's West Coast, Fun with the Family in Florida, Compass American Series' Florida, Florida Island-Hopping, and others.